2014, Google gave an elite technology to the world just like giving a pastime to kill the time – Google Cardboard. Make your own Virtual Reality (VR) headset out of the pizza box. The world was gripped and VR saw its fan following becoming more diversified. From hi-end use in defence and space technology, the VR reached to kindergartens. VR became a hot cake in the world with business prediction worth billions in a decade. However, the excitement started waning out due to lesser advancements in the technology. 2018 is here, let's see what this year holds for VR.
Amongst many other factors, VR has been struggling with, the primary has been its dependence on external device. All current VR systems operates only when they are connected to an external computing device—a gaming-quality PC, smartphone, or game console. Be it Samsung's Gear VR or Oculus Rift or HTC Vive, all required an external device to function.
In 2018, this limitation will be fixed for sure. Several standalone VR systems are on cards this year.
VR 2.0 is Coming. Get Ready
VR is going to evolve to its next level by becoming self-dependent.
Standalone VR headsets to be released this year are:
OCULUS GO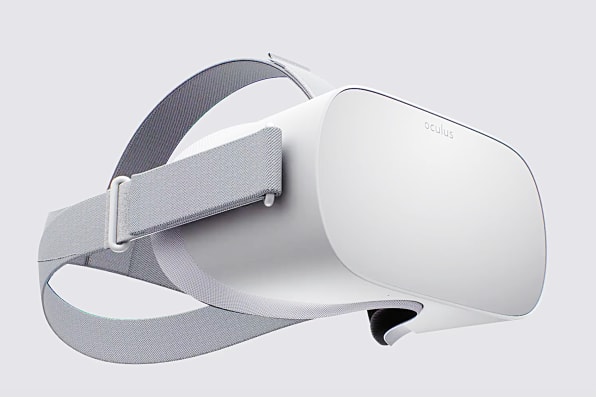 The Facebook-owned, Oculus, in October revealed at Oculus Connect that it's new VR headset will be compatible with content originally created for Samsung's Gear VR platform. Oculus Go, as it will be called, is due to be released in early 2018. It's expected to cost $199. It sounds quite reasonable as compared to Gear VR which requires an additional high-end Samsung phone worth hundreds of dollars to enjoy its VR content.
Though the Go won't offer positional tracking (meaning that although you'll have a 360-degree view, you'll always be in the center of what you see), it is definitely a step further for all VR enthusiasts who have been missing the VR fun for want of right phone, eg iPhone users.
OCULUS SANTA CRUZ
Another surprise comes again from Oculus. It is working on a second standalone VR device, code-named Santa Cruz (first revealed in 2016 and then a more refined version in 2017). Some of its known features are:
Positional tracking (which will be missing in Oculus Go). This will allow users to move around in 3D in virtual environments.
Six-degrees-of-freedom (6DOF): It will recognize your hands. The advantage of this feature will open a whole new vista of opportunities.
Slick, sleek industrial design and no visible components
Wireless hand-held controllers
GOOGLE DAYDREAM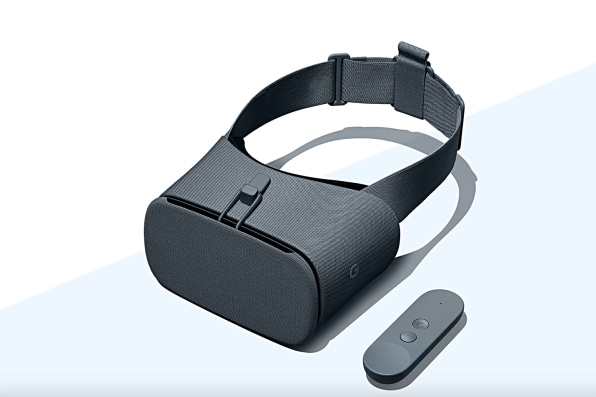 Google's I/O developers' conference last year left VR enthusiasts excited by announcing standalone versions of its Daydream VR platform.
Daydream's most attractive feature is its new tracking system named World Sense. This new system provides users with 6 Degree of Freedom using inside out tracking. This enables the users to move freely and naturally while interacting with virtual objects. It uses a wide range of sensors inside the headset to track your presence for much improved tracking. The system was demoed using a gaming perspective and you can watch.
Originally it was meant to be built in conjunction with HTC and Lenovo, now HTC is out of the picture. Google still plans on working with Lenovo on a standalone Daydream VR system, although it hasn't revealed any release dates or pricing.
MORE: Google I/O 2017: VR & AR Future Look So REAL & Promising
HTC VIVE FOCUS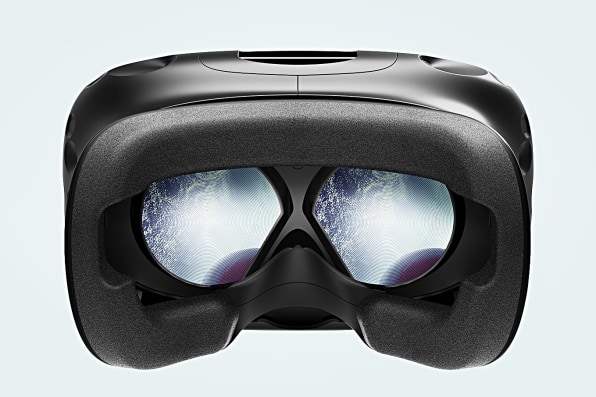 HTC having withdrawn from Google Daydream instead is planning to launch its own standalone device, Vive Focus. It is expected to be available only in China.
HTC Vive Focus seems to be first 6DOF VR headset to hit the market as already dozens of developers are building content for it.
Still, there are many questions about it that remain unanswered like price, date of launch, if available in North America and Europe.
Bright Light at the End of Tunnel
These four projects does excite VR lovers and give the impression of second level of development in VR world has started. Challenges for VR to hold firm its ground are many but standalone hardware is definitely a step forward and we can't be happier.